Project: GELATO: GEnes and LAnguages TOgether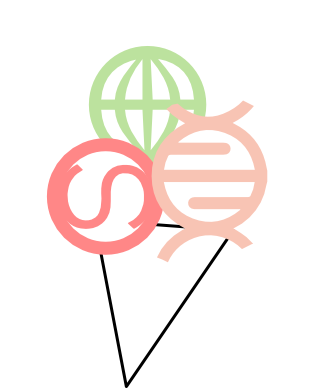 The GeLaTo dataset is a worldwide diversity panel of available population genetic samples matched with databases of linguistic, cultural and environmental diversity. Population genetic samples are assigned to existing GlottoCodes, following ethnolinguistic criteria: the data is filtered following the indication of geneticists, linguists, cultural anthropologists and historians. The dataset provides elaborated summary statistics such as genetic diversity within a population, genetic proximity between pairs of populations, sharing of identical motifs, and demographic history reconstructions.
---
Publications from this Project:
Barbieri C, Blasi DE, Arango-Isaza E, Sotiropoulos AG, Hammarström H, Wichmann S, Greenhill SJ, Gray RD, Forkel R, Bickel B, & Shimizu KK. 2022. A global analysis of matches and mismatches between human genetic and linguistic histories. Proceedings of the National Academy of Sciences, 119(47).


Human history is written in both our genes and our languages. The extent to which our biological and linguistic histories are congruent has been the subject of considerable debate, with clear examples of both matches and mismatches. To disentangle the patterns of demographic and cultural transmission, we need a global systematic assessment of matches and mismatches. Here, we assemble a genomic database (GeLaTo, or Genes and Languages Together) specifically curated to investigate genetic and linguistic diversity worldwide. We find that most populations in GeLaTo that speak languages of the same …

Abstract

PDF

10.1073/pnas.2122084119

Greenhill SJ. 2021. Do languages and genes share cultural evolutionary history? Science Advances, eabm2472.